Awards
WOLF PACK EVENTS would like to honor all Champions at our races; therefore we will present the following awards at every event:
Medals
EVERYONE RECEIVES a FINISHER MEDAL customized for the Race: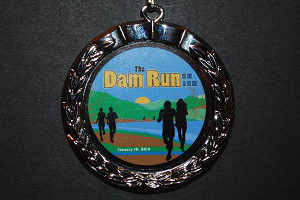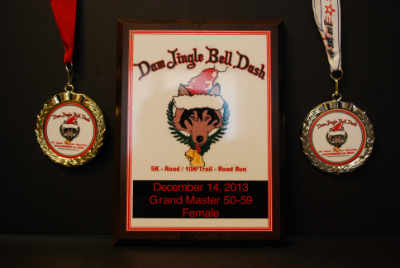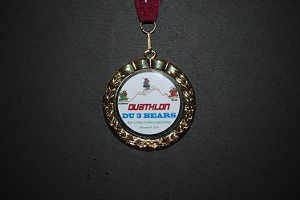 The top 3 finishers in each of the 5-year age groups, 5 through 85+, receive Medals at our Running Races.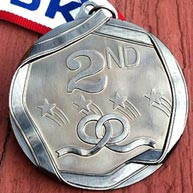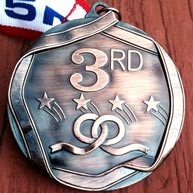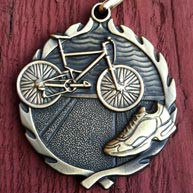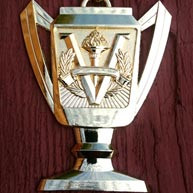 Plaques
1st Overall / Male & Female / Any Age
1st / Male & Female / 49 & Under
1st Centurion / Male & Femail / 50 & Over
Duathlons
Awards will be presented beginning with the oldest age groups. It is important to us that the Ageless Warriors be acknowledged first, for their examples, showing others the way to physical fitness.

Custom Plaques are awarded to 1st through 5th place, Male and Female in each of the 5 year age Divisions.  These are in addition to the 1st Overall Winners, Male & Female and the 1st Overall Centurion Awards to 49 and Under and 50 and Over. The Duathlon event is an incredible athletic feat and we would like to honor your training, your diligence, and your effort to show up at the Starting Line and battle through to the END! We HONOR YOU. JUST DU IT!!